MWP - Setup : How to install
First steps
Before going further, your should ensure:

Install steps


You don't need administrator privilege, even standard user can install without issue.
Start setup:
Click on install: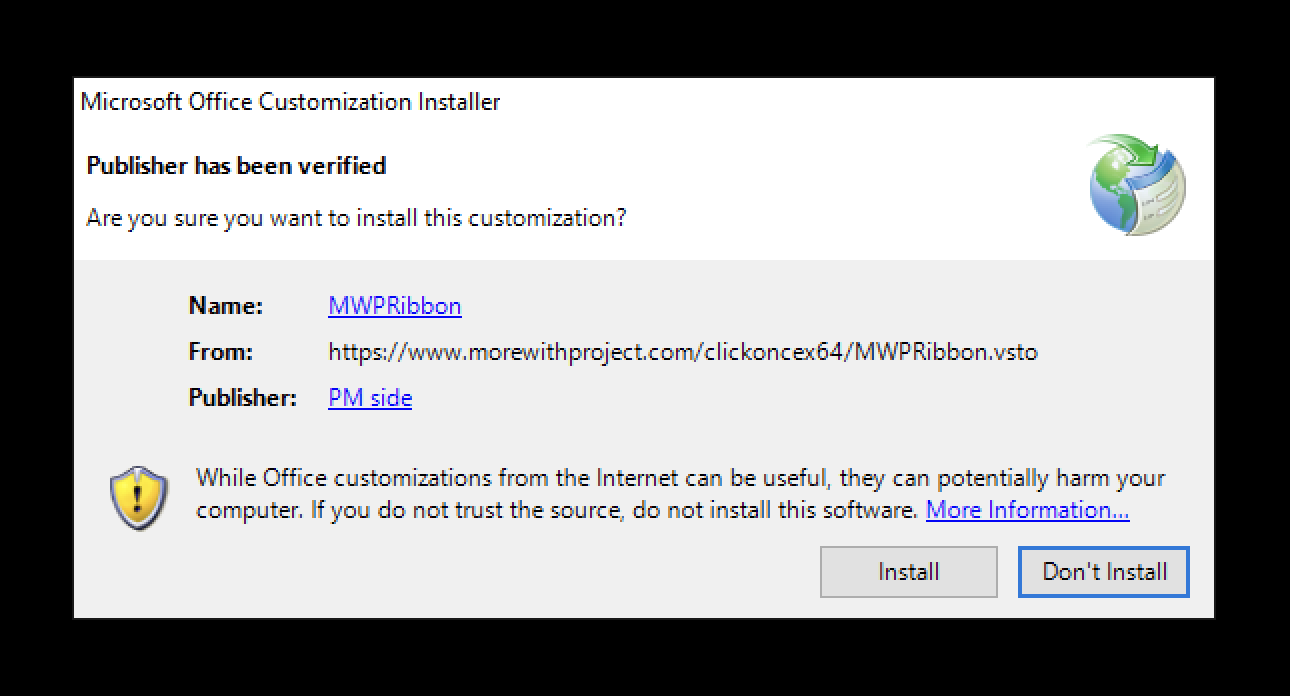 Setup is downloaded latest version from Internet: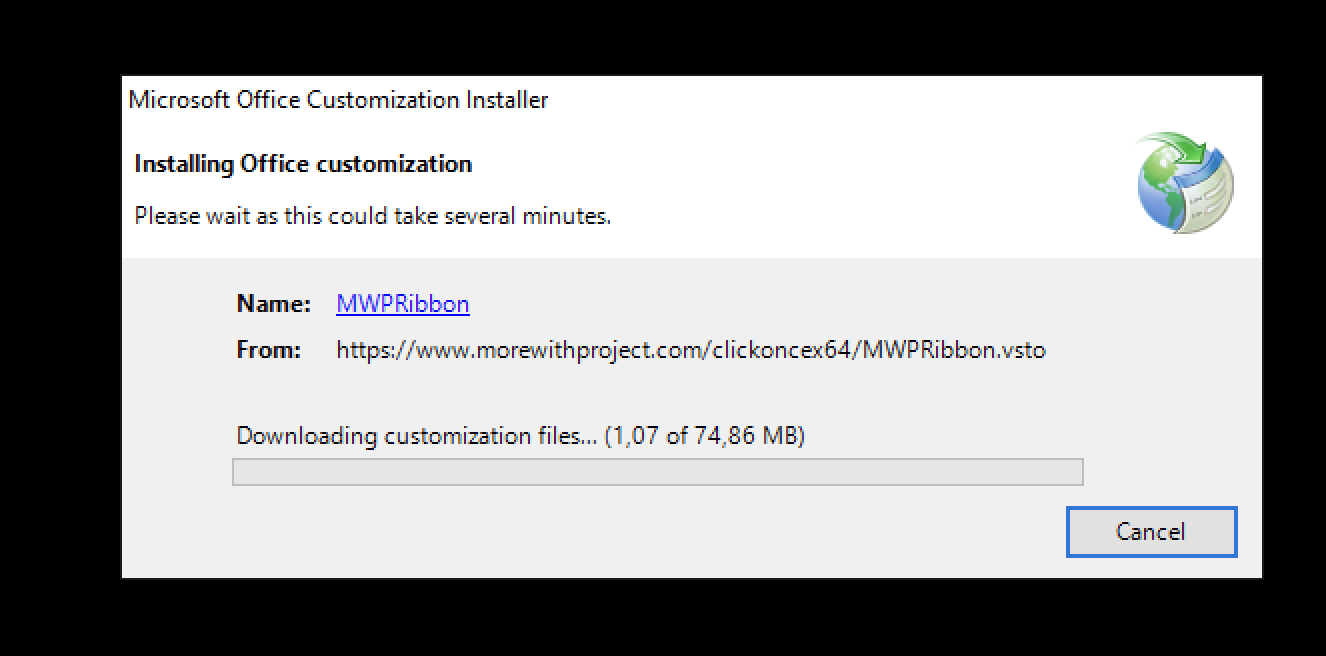 Click on Close: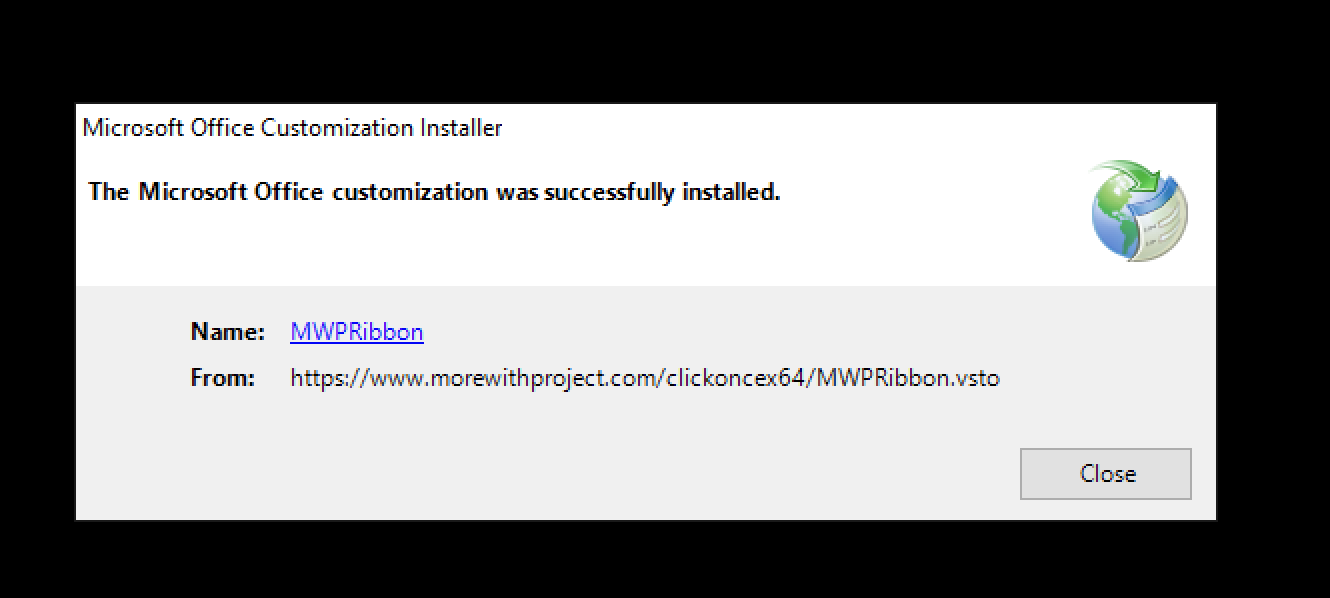 Last step
You need to start Microsoft Project. You will be driven through license Activation and preference. Enjoy our product !

Related Articles

MWP - Setup: How to activate license

Use case After installing More With Project Add-On, you must activate once your license. In case you did not install yet: How to install You should have received an activation key during your subscription. Reach us in case you lost or did not receive ...

MWP - Setup: Download

Links to download Here's the link to download More With Project : If Microsoft Project application is installed in 32 bits mode click here : Download x86 If Microsoft Project application is installed in 64 bits mode, then click here : Download x64 ...

MWP - Setup: How to check version

A quelle fréquence ? Nous publions régulièrement des mises à jour de notre environnement. En moyenne 2 fois par mois. Nature des mises à jour : Ajout de nouvelles fonctions Amélioration de l'existant. Correction de bug. Comment obtenir la dernière ...

MWP - Setup: prerequisites

Prerequisites Computer Operating System: Windows 10 or higher, Windows 32 or 64 bit. Windows 7 and 8 with all latest updates from Microsoft may works, but is not supported Microsoft Project As an add-on for Microsoft Project, we cannot work without ...

MWP - Features - Clone tasks

Use case : In a project plan, it's common to repeat some part of a plan few times. We call this iterations. To ease task duplication, we have add "Clone" feature. It's a lot more than a simple copy / paste. This allow you to duplicate many times a ...