MWP - Setup: How to activate license
Use case


After installing More With Project Add-On, you must activate once your license.



You should have received an activation key during your subscription. Reach us in case you lost or did not receive your activation key. In case of enterprise subscription for multiple users at once, contact your internal referrer.
How to

After installation, on first launch (and others until activation), you will get prompted to enter your More With Project License: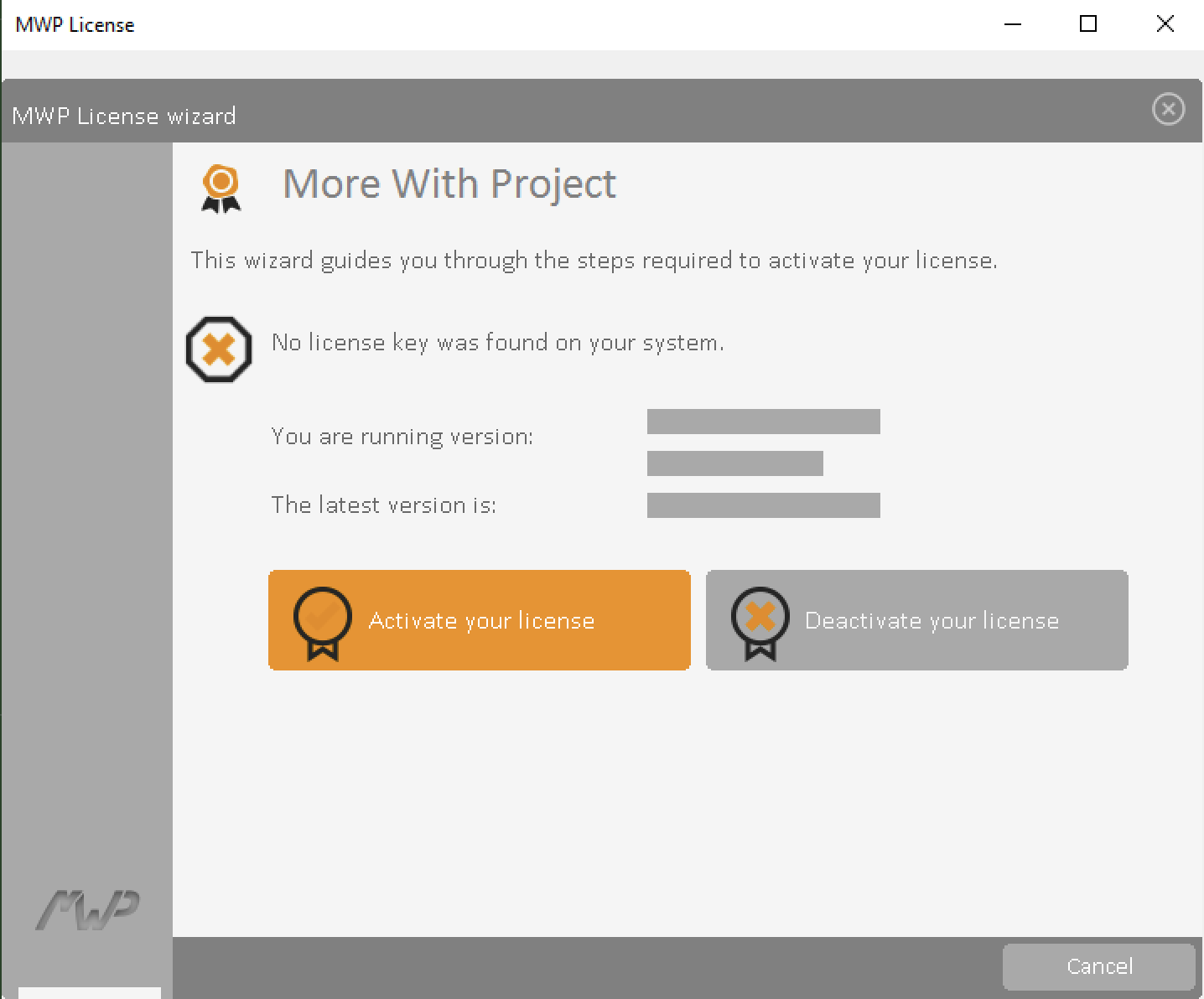 Click on sur Activate your license

In case you dismiss this prompt : Click on "Check License" in MWP tab:


Select Activate Online if you have an Internet connexion.

If your computer is not connected to Internet, please click on Activate Offline and contact us with details so we can provide an offline activation.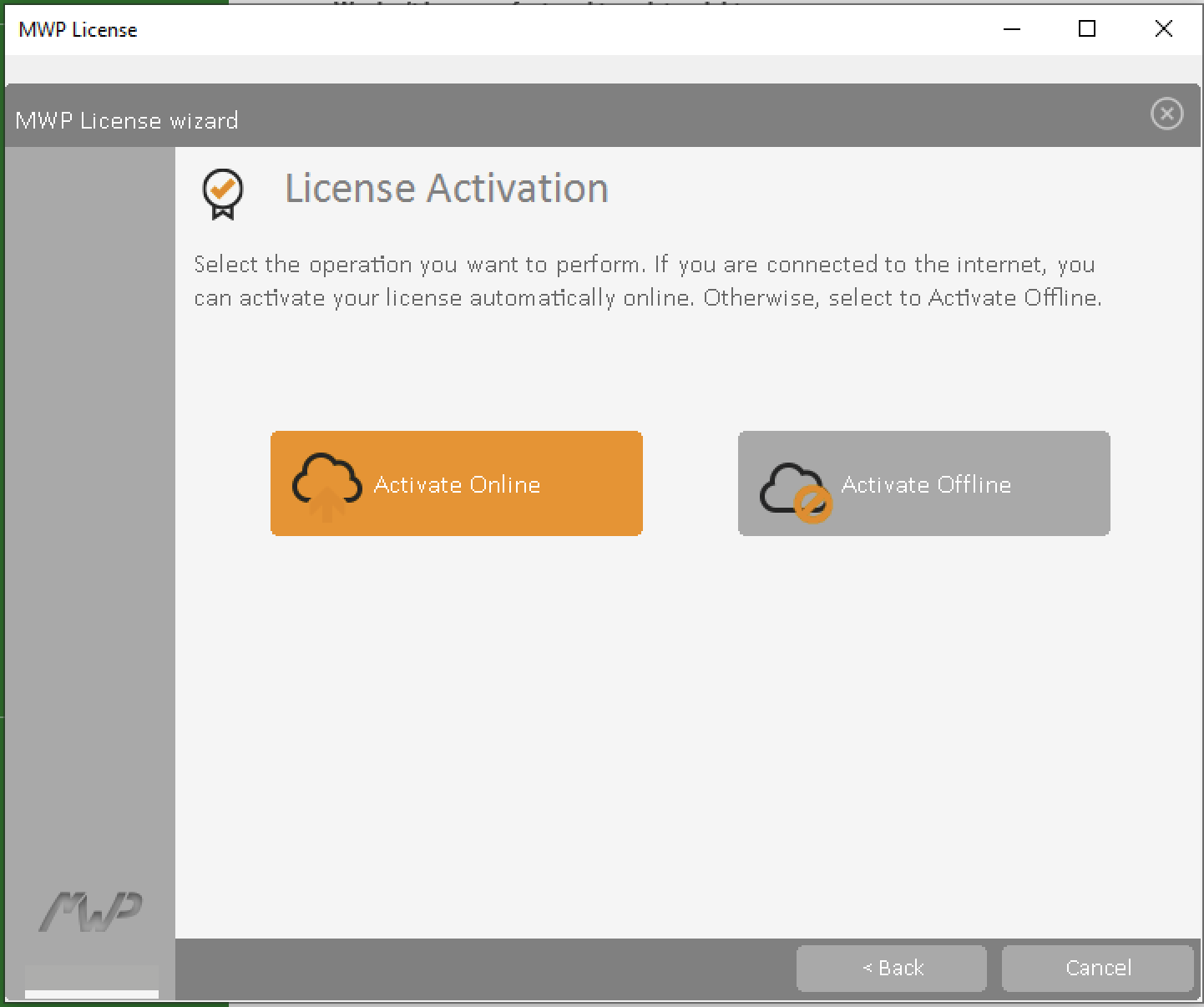 Enter key, click on Activate and then on Finish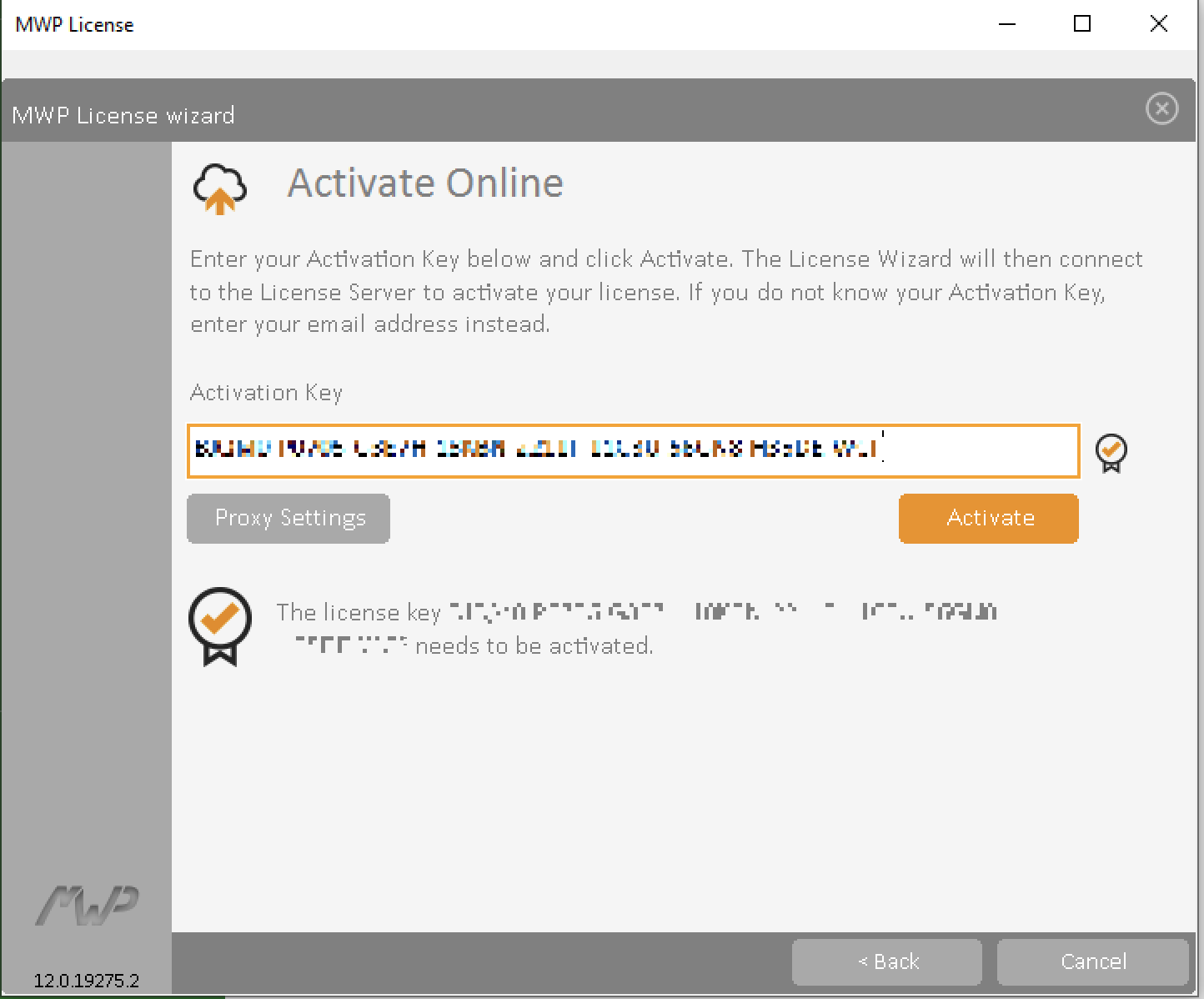 Restart Microsoft Project.

You should get ribbon activated :

Related Articles

MWP - Setup : How to install

First steps Before going further, your should ensure: You meet Prerequisites You have downloaded good version (32 or 64 bit) Install steps You don't need administrator privilege, even standard user can install without issue. Start setup: Click on ...

MWP - Setup: Download

Links to download Here's the link to download More With Project : If Microsoft Project application is installed in 32 bits mode click here : Download x86 If Microsoft Project application is installed in 64 bits mode, then click here : Download x64 ...

MWP - Setup: How to check version

A quelle fréquence ? Nous publions régulièrement des mises à jour de notre environnement. En moyenne 2 fois par mois. Nature des mises à jour : Ajout de nouvelles fonctions Amélioration de l'existant. Correction de bug. Comment obtenir la dernière ...

MWP - Setup: prerequisites

Prerequisites Computer Operating System: Windows 10 or higher, Windows 32 or 64 bit. Windows 7 and 8 with all latest updates from Microsoft may works, but is not supported Microsoft Project As an add-on for Microsoft Project, we cannot work without ...

MWP - Features - Clone tasks

Use case : In a project plan, it's common to repeat some part of a plan few times. We call this iterations. To ease task duplication, we have add "Clone" feature. It's a lot more than a simple copy / paste. This allow you to duplicate many times a ...